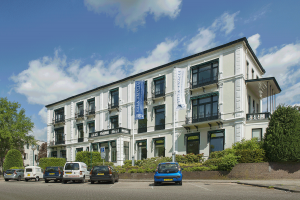 For questions, send us an email via our contactform.
new address from March 1, 2021
Seven Stones
Villa Amalia
Stationsplein 62
3743 KM Baarn
T 035 542 62 34
Directions:
By car:
Please note: due to disruptions on the Eemstraat: also from the north and east of the country, take exit 10 on the A1 (instead of 11)
From all directions, take the Eemnes junction (A1 / A27) the exit Soest/Baarn (N221) Exit 10 on the A1; keep to the N221, direction Soestdijk / Soest; past the Esso petrol station, straight on at the roundabout;
After ca. 2 km turn left at the traffic lights onto the "Lt Gen. Van Heutszlaan "; across the railway, take the first exit to the left towards Baarn station, after which you will arrive at Stationsplein.
The white building on your right is Villa Amalia.
Seven Stones is on the first floor to the right.
With public transport:
We are easily accessible by public transport. Villa Amalia is located directly across the street from Baarn railway station.
Parking:
With the blue parking disc you can park for a maximum of 2 hours in front of Villa Amalia. You can park for free in the surrounding streets, also next to Baarn station at Park+Ride (P+R).
For a day stay you can park on our private parking, which can be reached via the Koningsweg. Then call the reception to open the barrier: 035-54.16.310
Contactform